COVID 19: Sanitisation and Disinfecting Services
Have you thought about the cleanliness of objects that you and the people around you touch all the time? Here's what you need to know about cleaning and disinfecting frequently touched items as part of your efforts to curb the spread of COVID-19
Anti-microbial fogging and disinfection services
To protect against pathogens, viruses, bacteria, fungi, spores, etc.
Motorized/ Mechanical applicator (fine mist that covers and disinfects surfaces)
Converts the solution into a fine mist that covers all surfaces and getting into cracks, crevices and difficult to reach areas
We use non-toxic disinfectants to kill 99% of all pathogens which is safe around food, pets, humans, etc.
Kills airborne viruses and pathogens that already settled
SABS products (non-toxic to pets, humans, etc.)
Sanitization and disinfecting services (decontamination)
Disinfection certificate issued after the service
Compliance with relevant waste management and disposal regulations
Industrial, commercial and residential
The mining sector, Shopping centers, Streets, Pavements, Schools, Trucks, Buses, Vehicles, etc.
Cleaning versus disinfecting
The difference between cleaning and disinfecting, Cleaning removes germs and dirt, while disinfecting refers to the use of chemicals to kill germs.
The following high-touch surfaces should be cleaned and disinfected at least daily, tables, hard-backed chairs, doorknobs, light switches, remotes, handles, desks, toilets, taps and sinks.
Clean surfaces and objects using a detergent soap and water. Bleach solutions and alcohol solutions with at least 70% alcohol will be effective in disinfecting surfaces and objects. Bleach solutions should not be mixed with household cleaning products.
Using the same cloth to clean multiple surfaces will only spread the virus. Disposable cloths and wipes are recommended. Don't touch an ill person's cutlery, crockery and laundry without immediately washing your hands.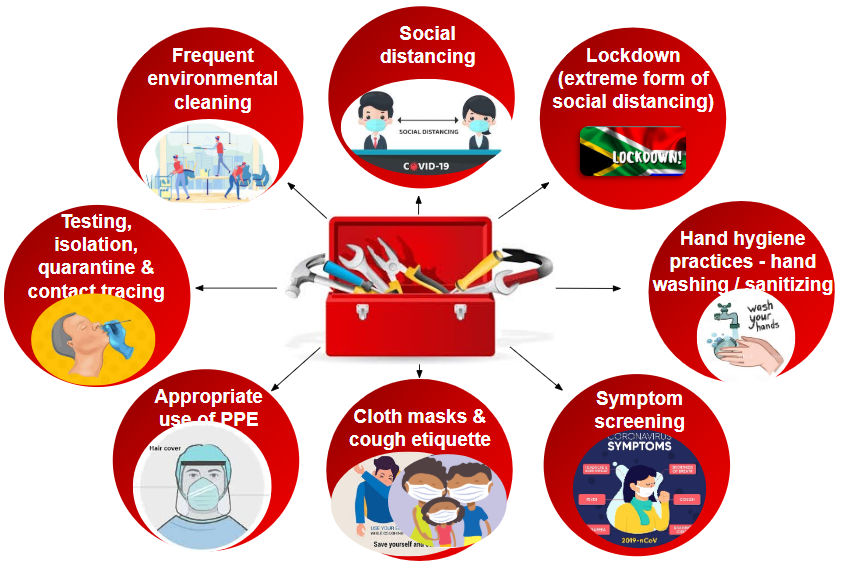 Contact us
Expert Advice
If you require advice or information on any of the above mentioned services, please feel free to contact The Pest King.
Follow us on social media:
Obligation Free Quotation
Our experienced servicemen will be please to call and provide a complete survey and an obligation free quotation.
---
Northern Cape
Cell: 083 262 5279
Fax: 0866 669 942
Email: thepestkingoffice@gmail.com
Gauteng / North West
Cell: 082 351 0001/ 082 752 6461
Fax: 0866 669 942
Email: thepestkingoffice@gmail.com
Limpopo / Mpumalanga
Cell: 082 351 0001/ 072 528 0946
Fax: 0866 669 942
Email: thepestkingoffice@gmail.com